Luxury watch prices on the secondhand market have hit a near two-year low, undoing the surge that saw brands like Rolex, Patek Philippe, and Audemars Piguet achieve record prices during the pandemic. Data from WatchCharts reveals a 34% drop in the average resale price since March 2022. At its height, the average resale price reached $47,715 and collapsed to $31,507 in early September 2023.
Paul Altieri, CEO of Bob's Watches, attributed the spike to the unique circumstances of the pandemic and the rise of cryptocurrencies. He described the current market adjustment as a "healthy correction." The pandemic saw many, with extra stimulus cash, splurge on luxury items. The scarcity of certain watch models in retail stores led enthusiasts to the resale market.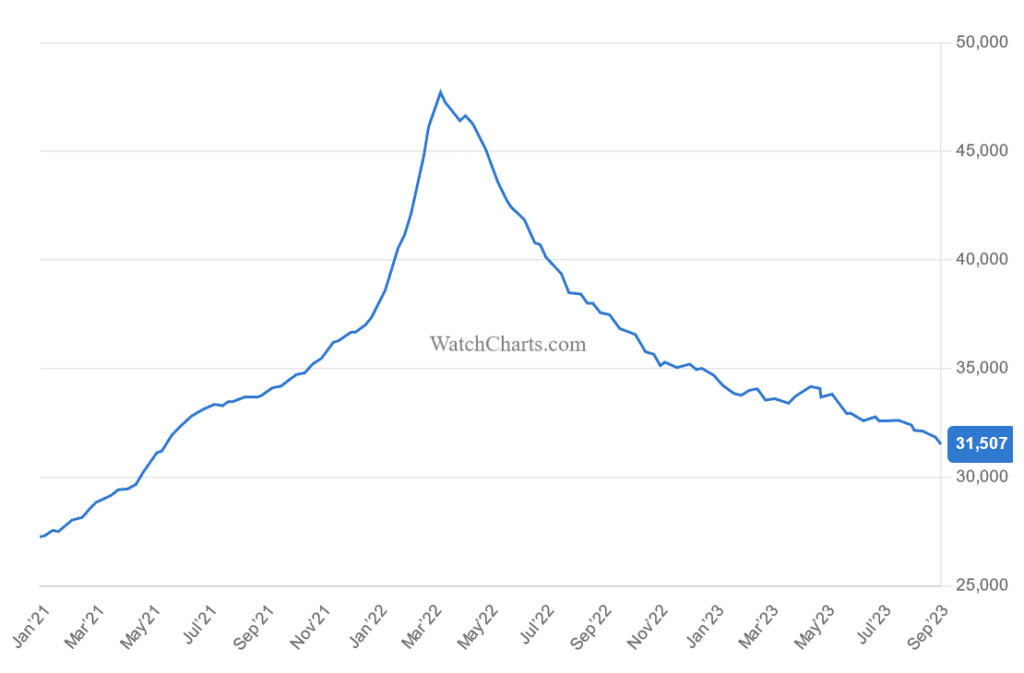 Tim Stracke, CEO of Chrono24, noted that the price surge was primarily among Rolex, Patek Philippe, and Audemars Piguet. However, the influx of these watches into the market has now led to a price decline, especially for iconic models. Stracke explained, "When prices soared, it drew in more sellers, tripling the supply of top pieces from these three brands in just a few months."
There have been concerns about a potential luxury watch bubble, mirroring trends in cryptocurrencies and other pandemic-driven booms. WatchCharts data shows significant price drops for major brands over the past year. However, resale prices remain significantly higher than three years ago.
Pierre Dupreelle of Boston Consulting Group believes that while there have been price adjustments in 2023, they haven't plummeted to pre-pandemic levels. He anticipates potential price stabilization or even an increase as the economy recovers. The current price dip might attract younger buyers. A BCG survey published in March 2023 found that over half of Gen Z and millennial respondents increased their luxury watch spending in recent years.