The Dutch high-risk payment processor Payvision and its former U.S. partner T1 Payments are faced with fraud allegations and damage claims in several jurisdictions. In the U.S., a former client brought a fraud complaint against the T1 Payments group and its former partner Payvision. The European Fund Recovery Initiative (EFRI) has filed a lawsuit against Payvision for its scam-facilitating activities in Austria.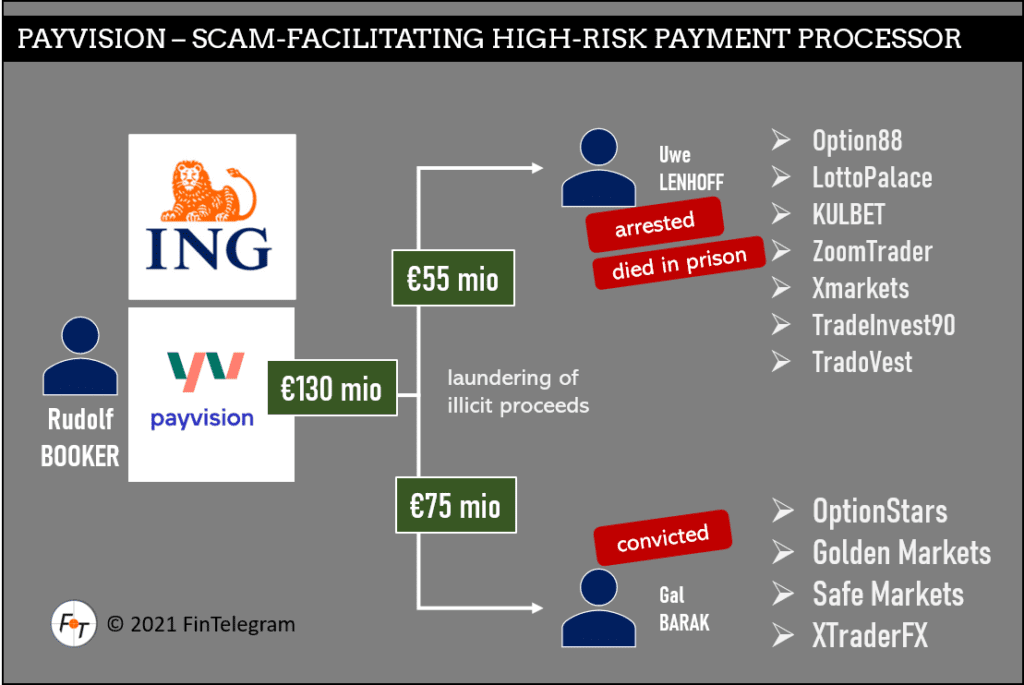 FinTelegram reports that Payvision founder and then-CEO Rudolf Booker and his team knew exactly that their clients Uwe Lenhoff and Gal Barak operated cybercrime organizations that had stolen victims' money. Booker even spent his holidays in Austria with one of the alleged principals of a cybercrime organization, Uwe Lenhoff. Allegedly, Payvision knowingly and wilfully laundered at least €130 million for both cybercriminals. Therefore, EFRI is seeking to recover the money from Payvision on behalf of the victims. The case is considered a precedent in Europe.
In the U.S., Payvision is listed as a defendant in a fraud complaint along with its former partner T1 Payments. In July 2019, IBUUMERANG signed a Card Payment Processing Agreement with T1 Payments. In August 2020, T1 Payments suspended its account and retained more than $1.5M. Moreover, IBUUMERANG was placed on the so-called MATCH list, a public blacklist for merchants, and thus harmed. IBUUMERANG claims that T1 Payments, its people, and its partners, including Payvision, acted unlawfully and is seeking a total of $6M in damages.
On 31 August 2021, IBUUMERANG LLC filed a fraud lawsuit in the competent court in Nevada against T1 Payments LLC, its representatives, and partners, including Payvision B.V.